Picking your gym outfit is probably one of the hardest decision to make, especially if you want to look good and comfortable with it. Some gym-goers always make certain that their gym attire is already prepared and organised. On the other hand, some prefer wearing anything as long as they're comfortable and good to go for a workout.
Does it really matter what outfit are you going to wear before heading to the gym? Is it even necessary to wear gym attire?
For some of you, wearing a proper gym clothing may not seem essential. In case you might want to consider opting for a gym attire to start your fitness journey this year with a blast, here's why you should go for it:
Our fitness expert believes that a significant impact on the outcome of your workout is guaranteed once you wear proper gym attire whether at the gym or at-home workout!
Putting considerations on choosing the best workout clothes is a must. With this aspect, we will have the benefits of comfort whilst working out and it will help us to achieve the outcome that we wanted with confidence.

Having the perfect outfit for this exercise is a must. You'll want to make sure you wear your perfect workout leggings before trying out these exercises.
It's either your leather leggings, mesh leggings or your yoga leggings. As long as they won't ride up!
3 Important Reasons Why Wearing a Proper Gym Attire Matters
Motivation and Comfort
Confidence
Prevents Injury
So, does it really matter what you wear at the gym? Feel free to check out our Proper Gym Attire related article.
Workout Leggings Trends
If you are looking for a proper gym attire ideas, workout leggings must be on your list. Leggings are tight-fitting chap that has the ability to stretch and an impressively versatile item of clothing.
It's also one of the well-known types of trousers that exist in both the fitness and fashion industry. Leggings are not only limited to comfort as they can be used for a multitude of reasons!
Individuals, especially women, can wear leggings as a perfect exercise attire or even as a fashion approach.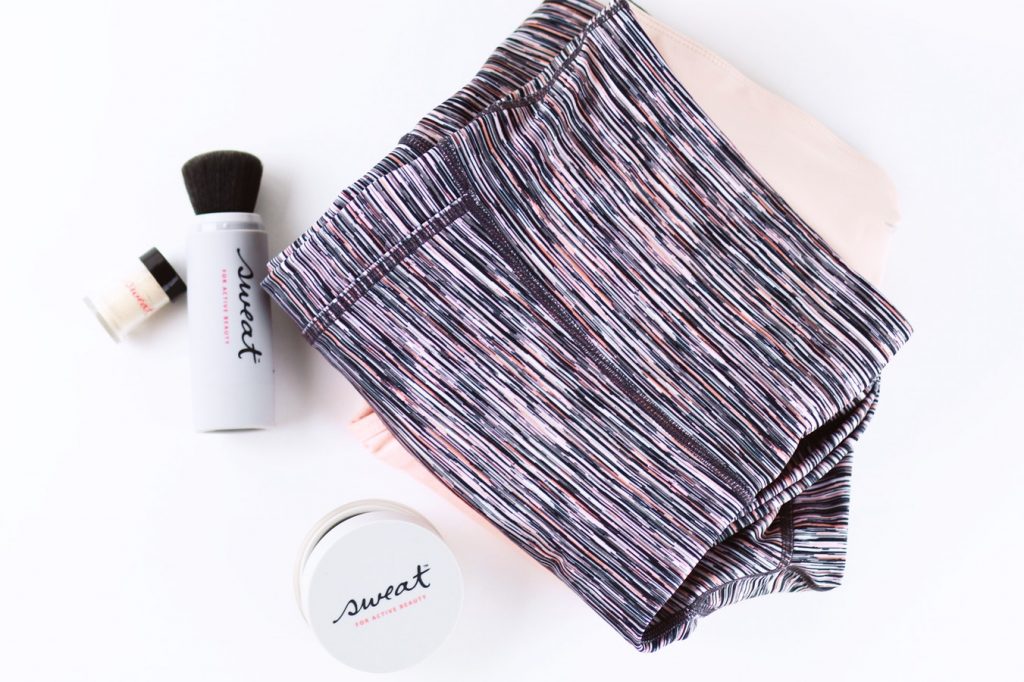 Best Workout Leggings
Ankle-Length Leggings
A versatile type of leggings that is quite popular among women. From the word itself ankle, ankle-length leggings reach up to your ankle.
This legging is a great pick to add to your gym attire list during the winter time as they provide full coverage, and of course, warmth.

Capri-Length Leggings
This kind of leggings can give you the chic vibe and casual yet sexy look, especially if you're tall enough! Capri-length leggings are also known as the Mid-calf length, and they're expected to finish between your ankle and knee.
They are best suited to exercising or practising yoga.
Knee-Length Leggings
The kind of leggings that will supply you with comfort on your yoga, Zumba and gymnastics routines, and regular workout sessions!
High Waisted Leggings
High Waisted leggings is that kind of item clothing that has the power to elongate your leg and slim your hips! Are you ready to feel and look good, and confident whilst working out?
Coloured and Printed/Patterned Leggings
A piece of clothing that can give you colourful and full of vibrancy workout session! Below, we have listed the different kinds of coloured workout leggings that you can consider:
Coloured Workout Leggings

Coloured Yoga Leggings

Maternity Coloured Leggings




Coloured Capri Leggings