Our bodies are meant to be in motion in order for our hearts to keep beating and our blood flowing. However, a sedentary lifestyle can wreck our overall health.
The good thing is, Vivotion's health and fitness experts have found a way to combat having a sedentary life, and that is through walking.
You see, walking isn't just moving your feet forward and backwards. It's more than that. You may not see its importance, but it plays a significant role when it comes to improving or maintaining our overall health.
So if you're looking for effective ways on how you can boost your burn and lose weight faster during walks, this is the perfect time to step up your walks with power intervals.
To further know our ultimate 4-week power walking plan, just keep on reading!
The Ultimate 4-Week Power Walking Plan for Weight Loss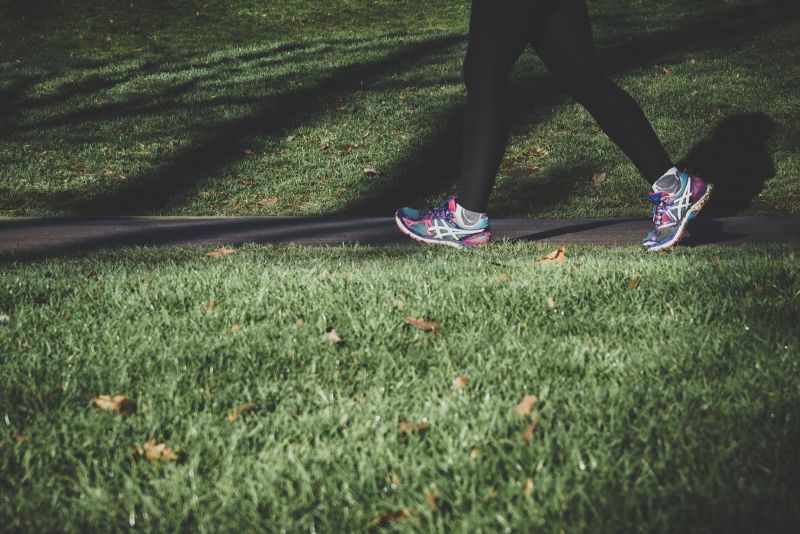 Whether you're just starting your walking workout or maybe you're coming back after a long hiatus or even just a regular walker, this four-week plan combines not only a steady-state but also a powered-up pace interval walks to help maximise your results.
Shall we begin?
Day 1

– Powered-up pace walk and stretch

Day 2

– Strength training

Day 3

– Steady-State walk and stretch

Day 4

– Strength training

Day 5

– Powered-up pace walk and stretch

Day 6

– Strength training (bonus session)

Day 7

– Active rest day
Note: Active rest days may include doing physical activities, such as gardening, swimming, sports, and even playing with your kids.
The main goal of this plan is to burn an average of 300 calories per day, combining walking with strength training and stretching. Experts recommend walking at least three days per week, then strength training for two to three days per week, and stretching in at least two days per week.
Faster-Paced Walk (30 to 40 minutes)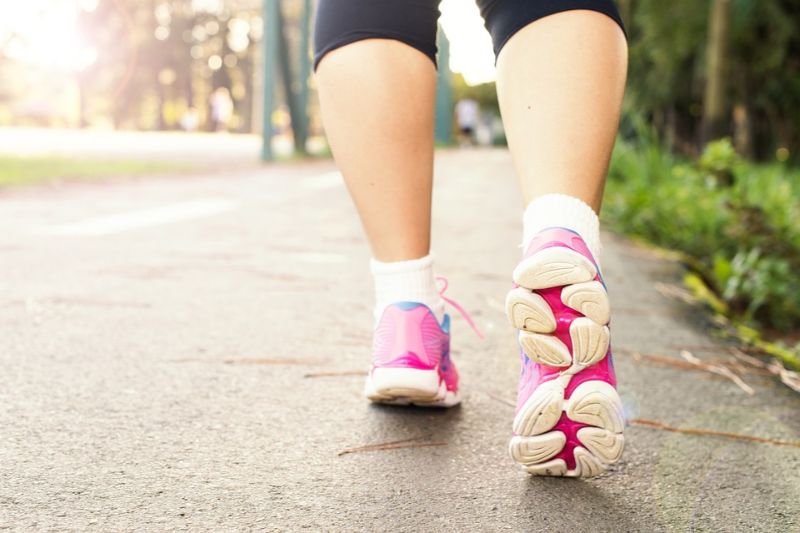 You may begin with a 5-minute stroll to warm your body up for some intense walking.
The 2-2-1 Interval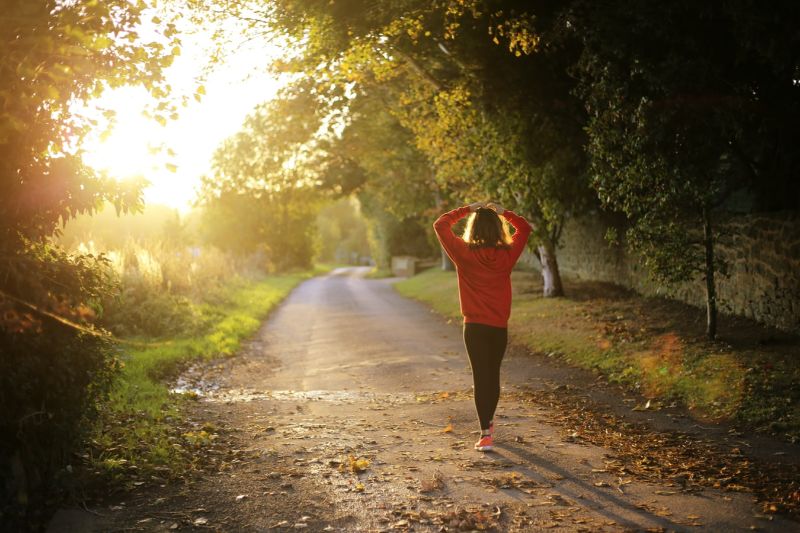 For the 2-2-1 interval, you will walk at a brisk yet steady pace for 2 minutes. About a 5/10 is your ideal intensity level, which means you can still talk; however, you will be breathing fast.
Then you will be spending the next 2 minutes walking at a faster, steady pace. Around a 7/10 is your ideal intensity level, which means you can answer questions but not carry on a conversation.
For the last minute of the interval, get those arms pumping by going all-out as fast as you can. Aim for an 8/10 intensity level, leaving you to pushing yourself for the last 60 seconds.
Tip: You may repeat this 5-minute interval set 4 times if you're walking for 30 minutes, or 6-minute interval set for a 40-minute walk. This leaves you a 5-minute warm-up and cool down.
Steady Pace Walk (40 to 50 minutes)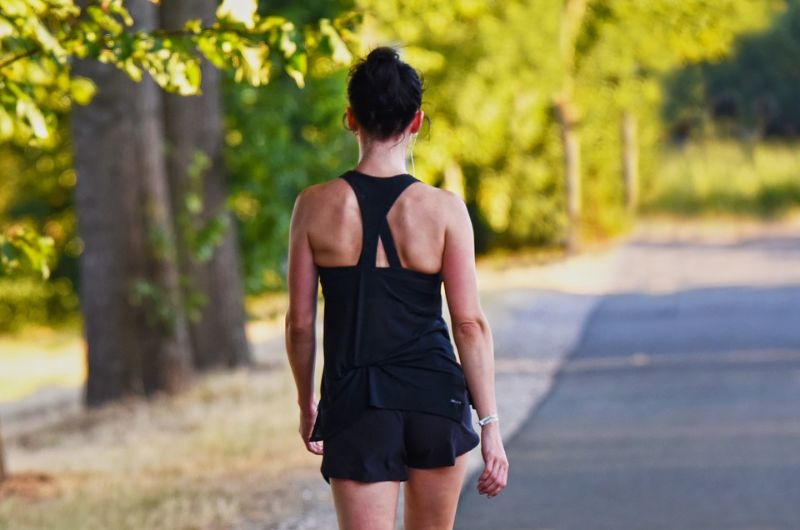 After getting a proper 5-minute warm-up, experts suggest maintaining a brisk but steady walking pace.
For this round, you will aim for a five to ten on the intensity scale while maintaining this pace for 30 to 40 minutes.
You may take 5 minutes of cool down to allow your body to recover. To speed up your recovery, you can also do some light stretching and active mobility.
Strength Training (30 to 60 minutes)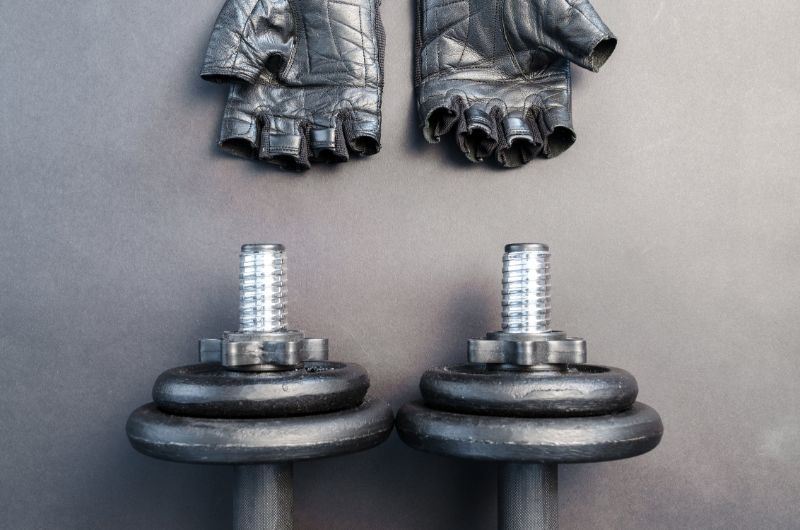 For strength training, you can do an intense workout at the gym or even at the comfort of your home. This may include bodyweight exercises, resistance bands, dumbbells, or lift free weights.
Your main goal here is to enhance your strength and keep your metabolism stirred up.
Stretching (3 to 15 minutes)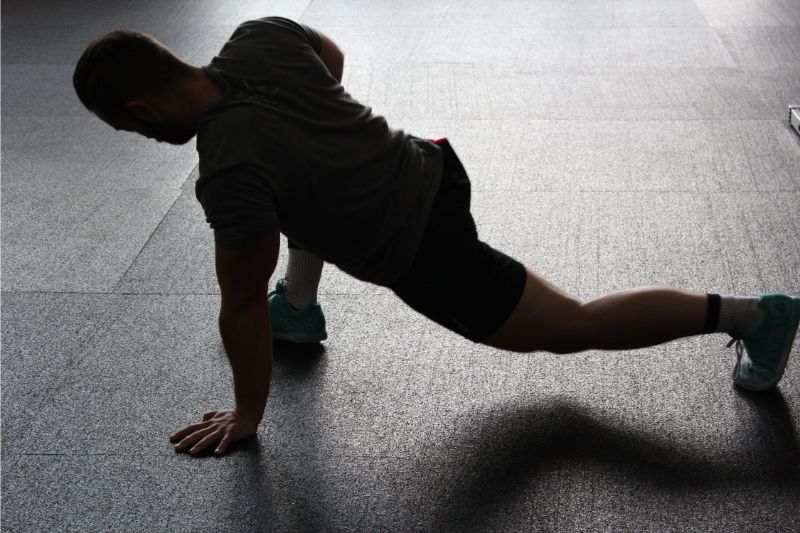 Stretching is probably the easiest thing you can do on a daily basis. Experts suggest doing some light stretching and mobility work after your strength training.
Focus on stretching your whole body, and you may spend a bit of time on areas that are stiff or tight. Not only can this help your blood to flow, but also it will help you to recover faster.
Active Rest Day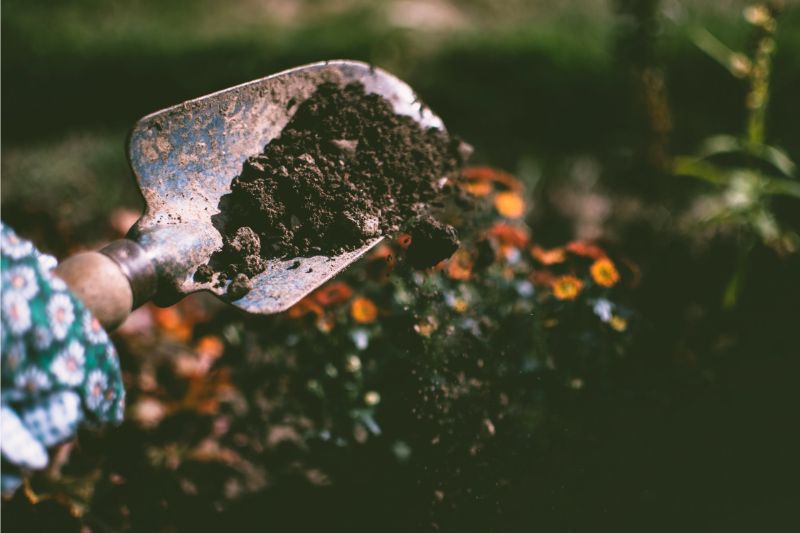 Take the opportunity to stretch, do some active household chores, so gardening, ride a bicycle or even play basketball on your active rest day!
The goal here is to keep you moving and not spend your time on the couch throughout the day. This will help your body to rest and recover. Bonus: staying active enables you to burn extra calories!