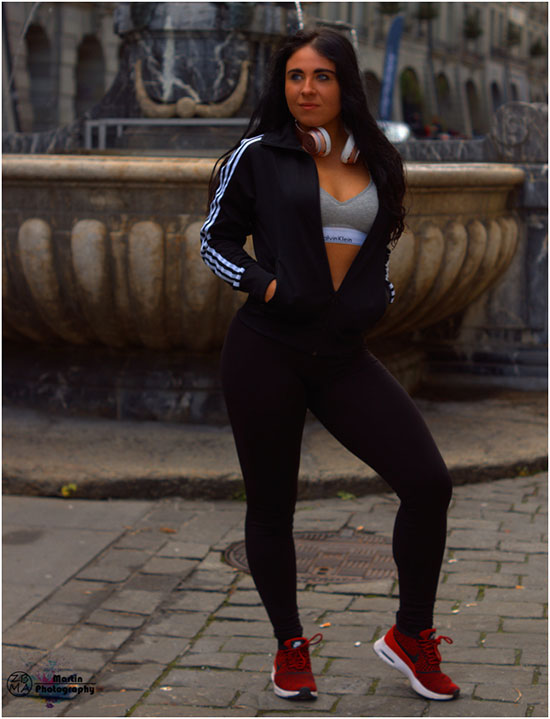 Have you heard of Gymshark
If you're a gym-goer, or even just an Instagram user, chances are, you have.
For those who haven't, Gymshark is a brand definitely worth looking into. This athleisure brand is super affordable, has a line of celebrities voluntarily wearing their clothes, and, most importantly, create stylish, high quality pieces.
The Birth of Gymshark
In 2012, at just 19 years of age, Ben Francis launched Gymshark in the UK. He had spotted a gap in the market, noticing that there was a lack of affordable but high quality options when it came to athleisure clothing.
While there were plenty of high end, fitness-inspired designs available, these weren't very functional when actually worn at the gym. On the other hand, all of the affordable and practical brands seemed to produce workout clothing that was oversized and baggy.
Gymshark managed to bridge this gap, combining quality with affordability to create a brand that quickly gained a loyal following.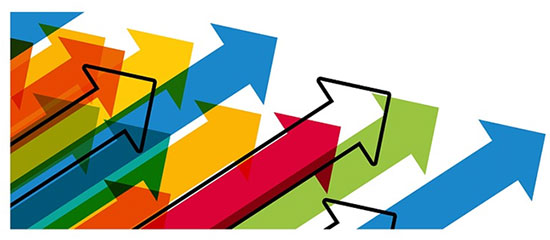 The Growth of Gymshark
Gymshark has grown at a phenomenal rate over the past few years.
Not only do they have millions of followers on social media, but they also have several influencers and celebrities choosing to wear their designs.
How did they do this?
It was largely down to their clever use of Instagram.
The brand got in touch with several different influencers in the fitness world, sending them products to try. This had an immediate effect on sales, especially since the influencers ended up genuinely loving the products too!
It wasn't long after this that several celebrities decided to give the brand a try…
Everyone from Emma Roberts to Shay Mitchell to Chanel Iman started wearing Gymshark clothing. Even better, they were posting about this on their various social media channels.
This, plus the fact that the clothing was so affordable, encouraged more and more people to try the brand for themselves. Although many were sceptical about whether or not all of these influencers and celebrities had been sponsored, the idea of reasonably-priced, high quality workout gear was too tempting to resist.
Once this happened, the online reviews really started to flow. The majority of these were extremely positive, helping to push the brand to the next level.
The Clothing
Okay, enough about the brand, what about the actual clothing?
Well, as mentioned above, it's very affordable. Pretty much all of the garments, for both women and men, are priced under $60.
What do they actually sell?
A range of athleisure clothing, with their leggings being some of their most popular products. Leggings have become quite trendy lately, leading to many of the designs out there being stylish but not functional. However, the leggings from Gymshark are flexible, breathable, and fit beautifully. They seem to work no matter a woman's body shape, be it curvy, muscular or thin.
Hoodies and joggers are amongst their most popular men's products, with t-shirts coming a close second.
It helps that the fabric colors favored by the brand are relatively neutral, making each piece easy to incorporate into a fitness wardrobe.
The way in which Gymshark categorizes their clothing also enables people to quickly find exactly what they need. The brand has collections aimed at different types of workouts, from high-intensity strength training to long distance running. They even have garments designed specifically for chilling out on the sofa!
The brand also now sells several accessories too, from hats to bags to water bottles. This pretty much ensures that everything you could possibly need for a workout is available from Gymshark.
The Future of Gymshark
When Gymshark first became popular, many people were wondering…
Is this brand going to be another short-lived trend?
As the years go on, it is becoming more and more apparent that Gymshark is here to stay.
Gymshark is focused on retail, but they put quite a bit of effort into nurturing a wider community around the brand. This makes their consumers feel that they are spending their money on more than just clothes.
One way that the brand has managed to do this successfully is with their pop-up stores. Each store will usually host special events that are attended by established athletes, giving their customers a glimpse into the larger world of fitness. This also gives them so much motivation when it comes to their own workouts, creating a genuine connection with the brand.
Gymshark's workout videos have also proven to be extremely popular. The brand regularly publishes different routines on YouTube, and then posts content that their followers have created in response to this. Keeping their community connected helps to foster that sense of belonging that someone feels when they purchase a Gymshark item.
Gymshark managed to tap into a gap in a growing market, leading to their rapid rise in popularity. Their focus has always been high quality athleisure clothing at affordable prices, and, if they continue down this road, they will likely experience many more years of growth and success.
Featured Image Credit: zbma Martin Photography / flickr
In Post Image Credit: geralt / Pixabay